The Best Educational Wooden Toys for Home & School
Give your kids the best head start in life with the educational tool that is developed by founder of kindergarten, which has inspired so many world famous artists, architects and designers.
This new version is made to be accessible to any parent by offering hands-on and easy-to-follow learning resources. You will find yourself able to fill your role as your child's best teacher and teach step-by-step how to use Spielgaben with your child.
Suitable for kids from 1 to 12 years old (under 3 yrs old needs parent's supervision).

Consists of 14 play sets used in sequence to help brain development.

Contains curriculum based learning resources (700 pages in full color hardcopy format) with easy to understand instructions that anyone can follow.

Enhances the learning experiences and is divided into age-appropriate sections, leading your child through a unique learning path.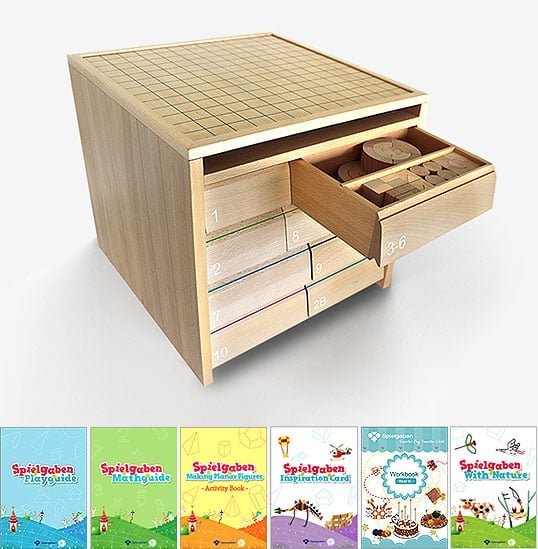 WHOM IS SPIELGABEN FOR?
Are you tired of finding flexible materials and resources for your children?
There are so many homeschooling and study materials/resources/curriculums out there but they are often limited to one age/grade, subject area or learning style.
Spielgaben is much more versatile and offer endless learning opportunities for children between 3 years and 12 years old.
Spielgaben is consist of 14 sets of quality physical manipulative for open-ended play, numeracy, art, literarcy, imaginative play, scientific explorations (measurement, length, shapes, 2D & 3D figures and so on), fine motor skills, and creatively over many ages.
You are not looking to mimic a school environment but you want adaptable product and resources that will work with different age groups, different learning styles and different teaching types? Then you come to right place and this product is for YOU.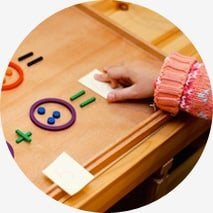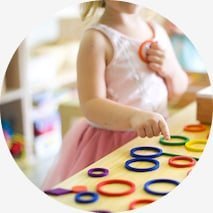 FEATURED ON

WHAT OTHER PARENTS SAY ABOUT SPIELGABEN
EVERYTHING YOUR CHILD NEEDS
 SPIELGABEN COMPLETE PACKAGE – KIT & RESOURCES FOR EVERY CHILD AND SKILL LEVEL
Spielgaben Resources
We break them down into five parts to make it easy on you whether you're a Spielgaben enthusiast or just bought your first set. The guides are illustrated in full and are easy to read and follow.
They are in hardcopy format so your child does not need to reply on digital devices and give many different activities to multiple children at the same time.
PLAY GUIDE – Ages 3 to 9: Help your child fine tune sensory, fine motor and problem solving skills in this beautifully illustrated guide for beginners.
MATH GUIDE – Ages 7 to 12: Give your child a head start on the mathematical concepts they'll learn in Year One to Six in school. Our MathGuide will teach them arithmetic, measuring, 2 and 3 dimensional figures, angles, weight and volumes.
WORKBOOK – Year K: Present a page a day for your child with this Spielgaben workbook. Busy parents appreciate the ability to educate their children literally on demand.
INSPIRATION CARDS – All Ages: Keep your child's imagination running wild with inspiration cards designed to help generate creative ideas and endless learning possibilities. 
SPIELGABEN WITH NATURE – All Ages: We often hear that Mother Nature is the best teacher for our children. Nature with Spielgaben introduces animals, insects and plants with a deck of cards you can hand to your child one by one, asking for their thoughts on each. 
MAKING PLANAR FIGURES – All Ages: 11 geometrical figures are featured in this interactive workbook to teach your child the core basics of mathematical figures and shapes.
YOUR CHILD'S EDUCATIONAL JOURNEY STARTS NOW.
Give Your Child The Best Head Start in Life
THEY'LL THANK YOU FOR IT.