Spielgaben Shop Page
Never Owned a Spielgaben Before? Well here's the full package…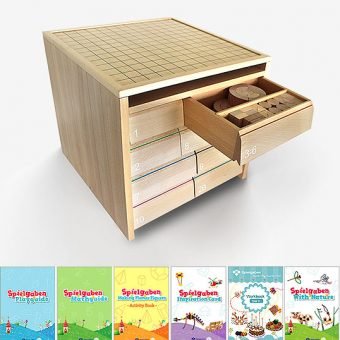 Spielgaben Complete Package Deal including hard copy curriculums
The Spielgaben complete package is every child's dream when it comes to open-ended manipulative play and every parent's dream too as there are so many possibilities with this amazing educational toy. It contains everything you need to do all of activities. Plus we've got a great discount on the full package!
ADD TO CART →
Currently Own a Spielgaben and need some Extra or Replacement Parts?
Already own a Spielgaben and need to replace or add extra pieces? Then here's where to look.
(Please Note: These are available to Spielgaben Complete Kit Owners only)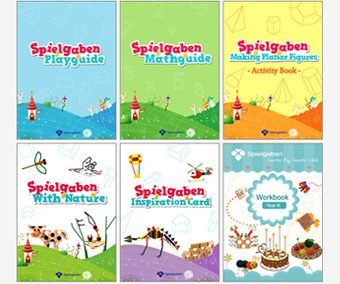 Learning Resources(In Print)
The print learning resources will add a whole new dimension to your Spielgaben experience for your child and provide them with a learning experience like no other. Our print version is available to buy as an add on and help you make the most of your Spielgaben kit.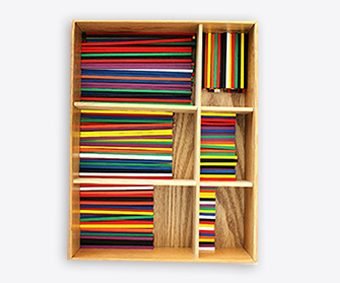 Spielgaben Wooden Set 8
If you would prefer the classic wooden set 8, as opposed to the plastic version, then you can get it here. This is a great addition to your set to provide hours of fun.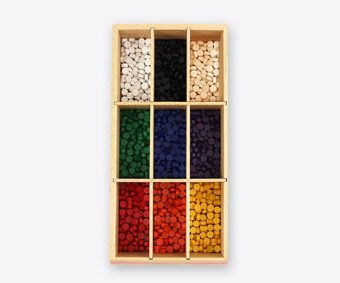 Spielgaben Set #10
Do you need an extra Set #10? Then this is the perfect addition to your Spielgaben. It comes with 9 different colored wooden points that will make play and learning even more exciting for your child.
Extension Resources For Older Ones
If you own a Complete Spielgaben Set and your child is now school-age, here's a great extension Math Workbook Series to learn serious mathematics in fun ways.
(Please Note: These are available to Spielgaben Complete Kit Owners only)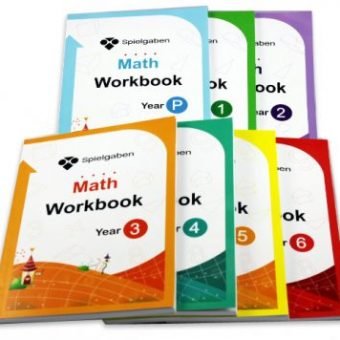 Spielgaben Math Workbook Series
Spielgaben Math Workbook is a mathematics activity book series for students from Preschool to Year 6.
The content has been carefully sequenced within each year level and across the series to take into account children's likely mathematical development.
ADD TO CART →
Showing all 5 results