Spielgaben Shop Page
Showing all 5 results
Spielgaben Complete Package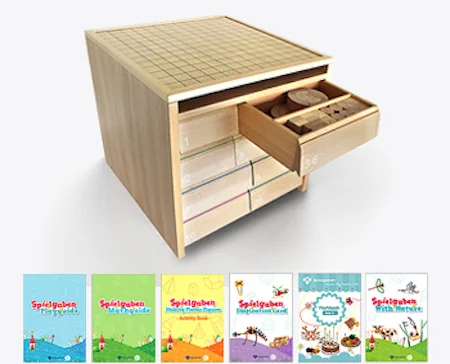 Spielgaben Complete Package is consists of a Complete Kit and Learning Resources.
Complete Kit  is consist of 14 sequential sets made of environmentally sustainable and non-toxic child-friendly materials. It is packed inside German solid wooden storage drawers with 8 individual storage containers, which store all of the 14 sets neatly and efficiently.
Spielgaben Learning Resources is broken down into five parts to make it easy on you whether you're a Spielgaben enthusiast or just bought your first set. The guides are illustrated in full and are easy to read and follow.
They are in hardcopy in a loose format so your child does not need to reply on digital devices and give many different activities to multiple children at the same time.
Only US$ 519.00
Spielgaben Ultimate Package
Spielgaben Ultimate Package is basically Spielgaben Complete Package + Add-On Math Workbook Series for School Year Children. By ordering Two products together, customer save over 20% on Extension resources Math Workbook Series which is currently selling at US$100. If your child is still young, then we recommend Spielgaben Complete Package Instead. If your child is old enough and want to offer more serious Math tutorial, then this Spielgaben Ultimate Package would be ideal one for you!
Only US$ 599.00
Extension Resources For Older Ones
If you own a Complete Spielgaben Set and your child is now school-age, here are great extension resources to learn school math in fun ways.
(Note: These are available to Spielgaben Complete Kit Original Owners only. If you do not own the set yet, Grab Ultimate Package above instead)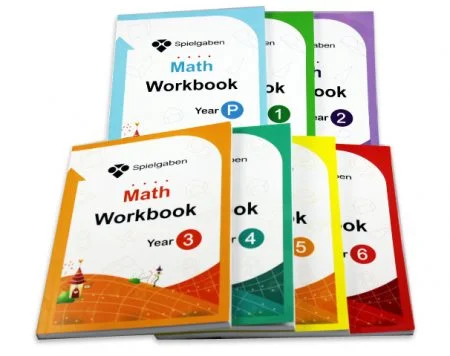 Spielgaben Math Workbook Series is a traditional workbook type of mathematics activity book series for students from Preschool to Year 6.
It consists of 7 x softcover binding books.
The content has been carefully sequenced within each year level and across the series to take into account children's likely mathematical development.
Only US$ 100.00
Sale!

Spielgaben Complete Package Deal

Sale!

Spielgaben Learning Resources

Sale!

Spielgaben Math Workbook Series

Sale!

Spielgaben Set #10

Sale!

Spielgaben Wooden Set 8