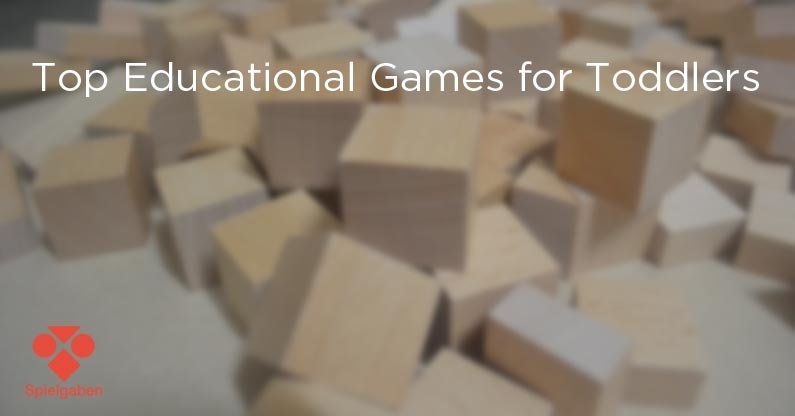 Toddlers are busy and budding young little humans who need to be shaped for a fine and dandy future. One of the best ways to do this is through buying educational games for toddlers that build fine motor and other skills using educational games for toddlers including early learning activities, block building, books and brainteasers, games and interactive learning. All of these things will develop the whole child, and play is one of the most important parts of their development.
So sit back, relax and take a look at our top educational games for toddlers that will get them on the right path to learning all there is to know about the world around them.
Top Educational Games for Toddlers 
1. Rainbow Mosaic Pattern Puzzles
This is an award-winning game for toddlers from the ages of 2 to 5. There are large interlocking tiles, which are the perfect size for little hands. They snap together and come apart quickly and easily. They can create huge floor mosaics and your toddler will be delighted to explore this nifty educational game for toddlers. It includes 96 hexagonal tiles in 8 different colours and 20 different pattern ideas on double-sided cards.
What will they learn?
Your toddler will explore shapes; develop early maths concepts like patterns and matching. It will also help them with hand-eye coordination and improve motor skills.
2. Playful Chef Deluxe Cooking Kit
When it comes to educational games for toddlers, then this one is right up there. This is another award-winning educational game which will keep little hands and minds busy for hours on end for ages 3 to 5.
Getting toddlers involved in the fun of cooking is awesome, and this kit has got heaps of tools that are just the right size for toddler hands. It includes a baking pan, mixing bowl, scissors, muffin liners and 5 illustrated recipe cards that are colour coded to the measuring cups and spoons. How awesome is that.
What will they learn?
They'll have a hands-on kitchen experience, learn a bit of science, get used to measuring, understand a bit more about nutrition and of course that cleaning up is important too!
3. My First Fun Felt Board
It seems as if felt has made a comeback. Do you remember playing with felt when you were a kid? Well now your toddler can have just as much fun doing the same thing while learning as he goes along. Recommended for ages 1 to 5.
Watch in wonder as they create awesome scenes with the soft felt pieces, adding wiggly eyes to a clapping crab or flapping fins to a fish. The set includes 100 pre-cut felt shapes, a booklet with lots of ideas and a travel bag for easy storage.
What will they learn?
This great felt set is one of the best educational games for toddlers out there, even though it is so simple. Your toddler will practice their fine motor skills, understanding patterning, colour and shape recognition. Their creative minds will also be put to work.
4. UKloo Treasure Hunt Game
An award-winning treasure hunt game that is without a doubt one of the best educational games for toddlers as it teaches early reading skills and aimed at kids from the age of 4.
If you want your kids to start reading then this is the game for you. It's disguised as a treasure hunt game. It not only gets kids active but they will be reading clues as they go on the hunt for their hidden surprise. There's even a picture helper poster to look up words if your kids get stuck. They'll be learning to read without even knowing it. This product was developed by a mom with the help of educational advisors, kids and parents too. It also includes an app download code. An all-round winner.
What will they learn?
They'll be so involved and engaged in the game that they'll be reading before they even realise it, what a bonus, a game to do all the hard work for you. It's actually great for beginner readers or those who are a bit reluctant to get going, and is even great for ADHD and autistic kids.
5. Talking Microscope
Yes, there really is a talking microscope out there, and it's an award-winning beauty too. If your kids are into the great outdoors and the wonderful world of insects then this is a great choice for educational games for toddlers. It all starts with 12 interactive slides, which highlights different insects like a honey bee, flea, mosquito or even the scary black widow spider. There is a 5 x microscope lens with light so that your kids can get a close up view of each bug. As they go along they will listen to some cool facts and there's even a fun quiz game format.
What will they learn?
They'll learn about the world around them and how to appreciate nature in all its beauty. This is one cool science toy too! Their concentration skills will improve too as they have to listen carefully to complete the quiz.
6. Imagination Magnets
Kids just love to play with magnets, and this is a great sturdy toy set for young minds that will last for years to come and is recommended for kids aged 3 and up.
It comes in a great wooden carrying case with durable hinges and rope handles. Inside you'll discover 42 brightly coloured wooden magnetic blocks which can be arranged on boards to replicate any of the 50 full colour puzzles. Plus the magnetic play surface acts as a dry-erase board too. What a great way to get those creative juices flowing.
What will they learn?
With the Imagination Magnets your kids will develop fine-motor skills and visual thinking skills, teaching them while they have heaps of fun.
7. Pattern Play Bright Colours
Yes, another award-winning wooden toy that is ideal for educational toys for toddlers aged 3 and up.
Your kids can use their imaginations or use the 40 pattern cards to add to the fun. It includes 40 exceptionally well-made wooden blocks in an array of bright and fresh colours, a square wooden building tray and a canvas storage bag. This will bring hours of fun.
What will they learn?
With this great educational toy, the Pattern Play blocks are a brilliant introduction to maths concepts like sorting, matching, symmetry, congruence and fractions. As they also build with unusual shapes it strengthens their spatial skills.
8. Hucklebee Game
This is a cute and cuddly plush toy which unbelievably is right up there with educational toys for toddlers aged from 18 months to 4 years old. This interactive little bee is a powerful learning tool. You get the wonderful soft Hucklebee of course, which is a great teaching friend! You also get action instruction cards!
As a parent, you will read the action instructions from the deck of cards, and your child has to follow the prompts, like rub noses, clap hands together and many more.
What will they learn?
This is a great friend when it comes to learning. Your toddler will learn all about colours, shapes and how to follow directions.
9. Design and Drill Activity Centre
Expect heaps of fun and an educational toy that will last the distance. The Design and Drill Activity Centre comes with 20 cards to follow, or your kids can create their own designs by themselves. The cards will allow your child to copy the design onto their blank drilling grid. It also comes with a power drill that has a forward and reverse action, with realistic sounds, to make it even more fun. It includes the cards, the drill, a screwdriver handle, a wrench and 120 bolts in 5 colours.
What will they learn?
As your toddler makes patterns and pictures by drilling the bolts onto the board they'll develop their coordination, matching and counting skills.
10. Brainbox: Pictures
Educational toys for toddlers don't get much better than this! Your kids will study pictures and the facts side of the card for 10 seconds then flip to the other side and see how many of the questions they can answer, for example "Was the child sitting or standing?", "Was the dog lying down or sitting?" or even "Does the rainbow have a red stripe?" The set comes with 55 cards a sand timer to add to the fun and a die.
What will they learn?
They will improve their memories second to none.
11. Primary Science Set
Welcome to the world of science, where your young explorers can dibble and dabble in making some super cool things.  They will be creating all sorts of science experiments in no time at all.
It includes a beaker, eyedropper, flask, funnel, goggles, magnifying glass, 3 test tubes with 2 racks, tweezers as well as 10 laminated activity cards.
What will they learn?
Well this is perfect for learning all about science, and the pieces are big enough for little hands to develop their fine-motor skills and coordination too.
12. Spielgaben
If you're looking for the ultimate in educational games for toddlers, then you've just found it. The Spielgaben educational toy is a force to be reckoned with. This amazingly crafted educational game will last from the age of 2 years old all the way up to 12 years old. There is so much that is packed into this awesome toy, like play boards, thin tablets, sticks, rings and blocks. But it doesn't end there, it has shapes like cones, pyramids and columns, vertex balls and rods and curriculum based digital learning resources to help you along your way to maximise this amazing toy.
It comes in an awesome wooden storage box, which has individual drawers for the different components of the toy, making it easy to find, easy to clean up and easy to play.
What will they learn?
Well, a lot! They will learn to think mathematically through manipulation of the various elements included and learn about patterning, sorting, counting, geometry, addition and subtraction, multiplication and division as well as fractions. That's a mighty educational toy. But it's not just about maths; it also encourages reading and writing. There are so many learning areas that it can be used for like science, social studies, history, geography and music too through hands-on expression.
Then there's still the added bonus of the curriculum based digital learning resources, which are extensive to say the least. The user guides go in sequence and clearly explain what each piece of material or equipment is used for and gives heaps of ideas for play.
13. GeoPlay: Confetti Colours
This is a super cool building game for young learners as they create all sorts of shapes from notched circles, triangles, squares and half octagons. They are specially engineered to lock sturdily when you put them all together. The shapes and patterns your kids can create are endless. The set includes 200 pieces in 4 colours.
What will they learn?
Your kids will create imaginative, free form sculptures and through this their motor skills will improve and they'll also understand all about balance. A great overall educational toy for toddlers.
14. Hello Sunshine
This is a first introduction to the classic game of hide and seek, with a twist of learning involved. Recommended for kids from 2 to 5 years old.
You can play hide and seek with Sunshine, who is an awesome plush toy. The game includes the adorable Sunshine plush toy character as well as 18 double-sided cards with 36 hiding place clues, instructions and a parent's guide. The kids will love this.
What will they learn?
Educational toys for toddlers don't get much better than this as you teach your kids positional words to help them out for reading and writing as they get older. The types of worlds you'll teach them are in, on top, below, next to and many more.
There are our top 14 educational toys for toddlers, where they'll be learning without realising it and having a blast at the same time. Do you have any other ideas for educational toys to share with us?