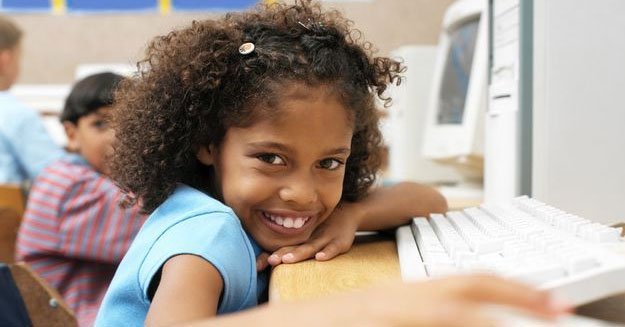 5 Computer Learning Games and Software: Nowadays, technology continues to evolve. Starting from the day that humanity existed, people starts to use different things that can help their daily living. Curiosity is the main reason why different tools are created that can help people make their life easy and enjoyable.
Different tools are evolving through the use of technology, like on transportation. In the early days people use animals such as horse and cows for transportation. Through technology, cars are created which are powered by fuel. In our present time, inventors created a device called Computer. A Personal computer can be a big help for learning. Lots of software or games are created that can be enjoyable and provides knowledge using Personal computer, Tablets or Game consoles.
Here are some samples of computer software or games that provide education.
Music Games

Every individual likes music bands. Sometimes they idolize them and starts to create their own bands. This instrument simulation game can be a good help for every individual who wants to learn about playing instruments. There are different gaming instrument such as drums, guitar and piano.
An individual will learn the sound of every piece when they hit it depending on the type of the instrument. This can be use to practice and increase individual's creativity when it comes to sound by means of syncronizing it to a certain music. Nowadays, there are tools that connects to a device for easy simulation.
Typing Software

Typing test software can be used to practice using a computer keyboard. An individual will able to recognize keyboard without looking at it with the help of this software. With this software, an individual will learn about the right position of the fingers and the right finger to use on every letters on the keyboard. This will help an individual to practice accuracy and speed. Nowadays there are lot of jobs that requires good accuracy and speed in typing. This will be a big help for those who wants to be good in using keyboard.
Coloring game

Coloring game is a type of game that kids will definitely enjoy just like a coloring book. Kids will learn to put the right color in the given image. Creativity is the main tool to enjoy this game. In the image sample above, an individual will put the right color on every part of the boar, including the background. This game will help kids be familiarize with the colors. Most kids are aware of the computer nowadays, so this kind of game will surely be a helpful tool for every kids learning.
Math Games

Some kids hates math, but there are some games in the computer or tablet that they will surely love. Math games can help kids learn more about numbers, that includes counting. They will learn how to add, subtract, multiply and divide. Some math games have time limit that will help kids improve their ability on how fast they can count and how to stay calm in a situation where in they will fail if they run out of time.
Entertainment Computer Games

Most adults love to play computer games such as RPG or Role Playing Games. Player will learn to think fast and develop a new strategy in a crucial situation. This kind of game also develops team work. One good example is Dota Warcraft, players need to work as a team in order to win the game. Another example of computer game are simulation game like SIMS, it's a game wherein player needs to build a house, finds a job and do lots of things that a normal human do in their daily life. It develop a players creativity and tactics. In this game, player will learn lots of things such as what is the right thing to do when the house is burning, or what will happen if an individual didn't dispose the garbage. Logic is the main key in this type of game.
Some parents says playing computer games gives negative effects on everyone, but there are also games that gives positive effects. There are also some software that are use in every profession like Adobe Photoshop and Auto cad.