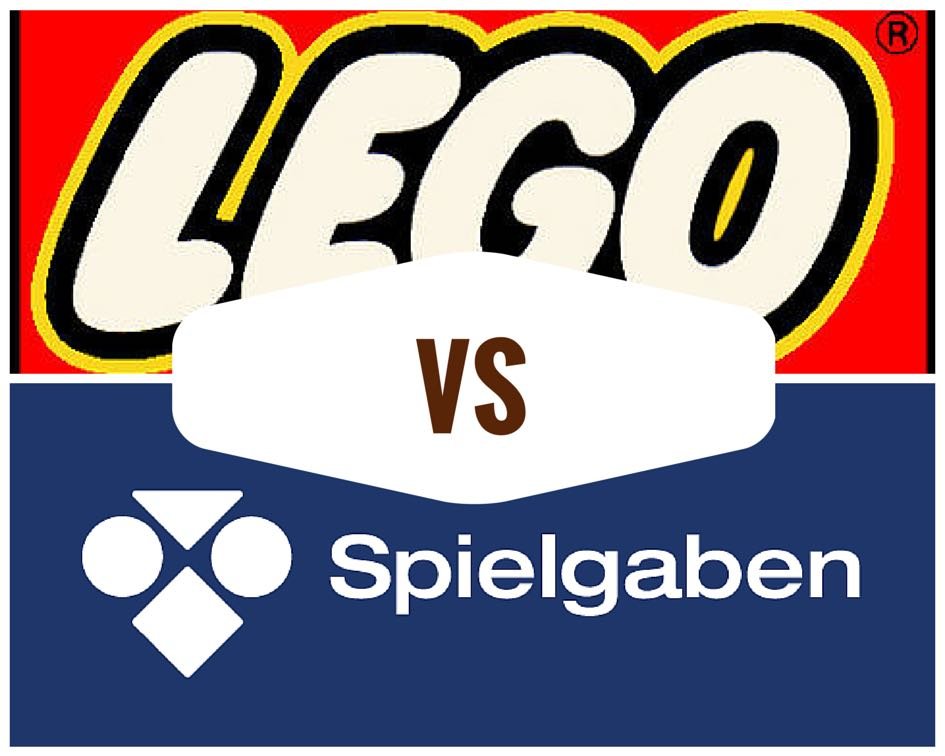 Almost any parent or educator would agree that the very best way for young children to learn is through play and hands-on experiences. Through play, children have the opportunity to create their own understandings, strengthen their fine and gross motor skills, and establish oral language richness. They have fun while they are "learning" all of these things, and they get to learn about them at their own pace without pressure. All of these qualities are the building blocks for later success in school and beyond. 
We live in an age however, where digital toys and devices seem to be taking over our culture. While there are some excellent digital "toys" available for children, they are no substitute for actual physical toys where children can explore with all their senses, and learn through their own experiences as opposed to a pre-determined set of exercises. Although children are drawn to technology, it is no substitute for play based learning.
There are excellent toys that are available for children that offer them traditional hands-on play experiences and two of the best are the Spielgaben and Legos. Both of these toys are excellent for developing all the skills mentioned above (fine and gross motor, oral language) as well as allowing for the exploration that is so important for brain development. Legos are a building and construction toy, and the Spielgaben is a fun educational tool. 
Both Legos and the Spielgaben allow children to explore principles of math, geometry, building and spatial awareness. They encourage problem solving and imaginative play. While both of these are excellent toys for children of all ages, there are some pros and cons to each. 
LEGO
Legos are a set of plastic interlocking building bricks that come in varying sizes and colors. They can be connected and assembled in an almost endless variety of ways, and there are auxiliary pieces like gears, figures and decorative and functional pieces to enhance the building experience. 
There are also theme based sets which are available that allow children to build items from certain times and eras, or from books, movies, and shows. These sets may be used alone, or in conjunction with the base set. Additionally, there are kits available which are more sophisticated that allow children to build things like famous buildings or vehicles. These sets involve less free play.
What Lego is Good At
The Lego system provides children with great opportunities for imaginative play. If your child can imagine it, they can build it. They can create structures and then explore possibilities like adding different parts, or taking parts away. With the purchase of additional sets, the possibilities grow, as the sets can be combined and used together.

Legos are excellent for developing fine motor skills. There is a great deal of dexterity involved in putting the pieces together and taking them apart.

Legos embrace the power of story. Children can build whole worlds with their blocks and act out stories using the figures. Using the add on sets, they can create worlds in different settings, like space, medieval times, and the wild west.

Lego is an excellent tool for developing spatial awareness and building principles. It allows children to experiment with 3D visualization and manipulation. These are important skills for later success in math, particularly in geometry.

Legos appeal to children of all ages. Since they are such an open ended toy, children can play with it in new and different ways as they grow and develop new understandings of the world around them.
Drawbacks of Legos
Although Legos are a fantastic hands-on toy for children of all ages, there are some drawbacks.
One of the drawbacks of the Lego system is that the company is always creating new sets. While this may sound like a benefit at first, it can get very expensive. The company markets new products every year and parents are continually buying new sets.

While Legos are fantastic toys for children in terms of developing building construction skills, there are not a lot of other educational benefits that children glean from playing with the toy. They are toys, and not educational tools.

Legos are made from 100% plastic, which has been proven to contain harmful chemicals. Additionally, when plastic toys break, they shatter into small and dangerous pieces.

Being made of plastic, Legos make a bigger impact on the environment during production than wooden toys do. Plastic manufacturing entails vast resources, and are not biodegradable.

Legos can be difficult to store. They usually end up in a large container of some sort, and must be dumped out all at once for a child to find the exact piece they are looking for, among hundreds.
SPIELGABEN
Like Legos, the Spielgaben is a toy designed to allow children to create, build and design. It is a completely open-ended educational toy and learning tool where children are the creators of their own play based learning.
The Spielgaben is a set of wooden geometric pieces inspired by the toys of Friedrich Froebel, the inventor of the Kindergarten. The set contains points, lines, two and three dimensional solids, as well as curved and circular pieces.
Benefits of Spielgaben
Spielgaben only contains time test proven materials that support your child's development."

The Spielgaben was designed by an educator who had deep understanding of the way in which children learn best. Friedrich Froebel created the modern day kindergarten and understood that children learn best by hands-on exploration and free play exploration.

The Spielgaben offers benefits for children ages 3-12. Since the toy is so completely open ended, there is no expiration date on learning with it. As children develop new understanding, they will begin to use the toy in new ways.

There are many educational benefits to be reaped from the Spielgaben. First, children learn about design and building principles. They learn about how things fit together, and learn basics of geometry. There are many opportunities for sorting and counting, and many other beginning and more advanced math skills as well. In addition, there are activity sheets included in the set which offer suggestions for using the toy to teach skills such as time, fractions, and art principles

Inlcuded with the Spielgaben are accompanying Curriculum based learning resources which are based on child's ages & competency level so parents can educate their children while playing.

The Spielgaben offers exceptional fine motor skill practice. Manual dexterity is an added benefit of picking up the pieces, and putting them together to form patterns, designs and structures.

The Spielgaben is made of all natural, environmentally sustainable materials. There are no toxins of any sort in the Spielgaben and it is made completely of biodegradable wood.

The Spielgaben is designed for ease of storage. The pieces are housed in three beautiful wooden trays, each with sections for the different parts which makes clean up a breeze. Children can sort the pieces back into their proper containers after using them, and the trays stack nicely on top of one another. This toy actually encourages children to be responsible for their things and to clean up after themselves. Sorting the parts back into their proper spots is actually part of the fun with the Spielgaben!

The Spielgaben is a complete set. In other words, there will never be anything else to buy. Unlike Legos, parents will not need to buy new sets year after year. This toy grows with your child, so they can use the same materials over and over again, but in different ways to learn increasingly difficult concepts as they mature.

The Spielgaben is beautiful! The wood is smooth and pleasing to the touch. The bright colors are vibrant and appealing.
Drawbacks of the Spielgaben
There are very few drawbacks to the Spielgaben. Although it can be more expensive than plastic manufactured toys, the Spielgaben will last for generations since it is made from wood, making it well worth the investment. 
Other drawbacks:
The smaller pieces may be a choking hazard for young children. The toy is designed for ages 3-12, but younger children will likely be drawn to the bring colors and smooth shapes. Young children should be supervised when using the toy due to the small size of some of the pieces.

The storage container is a bit heavy. The trays are designed with handles on the side so that children can lift and stack them more easily, but they can still be a bit heavy for younger children who may need some help with this part of cleanup.
 Both the Spielgaben and Legos are wonderful free-play toys for children that encourage creative thinking, problem solving and free play. Although they are both excellent choices for children, the Spielgaben offers several advantages over Legos, making it a solid investment in your child's play and education. Legos are for play, and Spielgaben is for educational minded play. 
Being created by an educator who understood child development is a wonderful perk. You can feel comfortable knowing that you child is indeed learning while they are playing when using the Spielgaben. Additionally, it has many more possibilities for learning beyond building principles, ensuring that your children will use the toy for many years, and likely your grandchildren will as well!