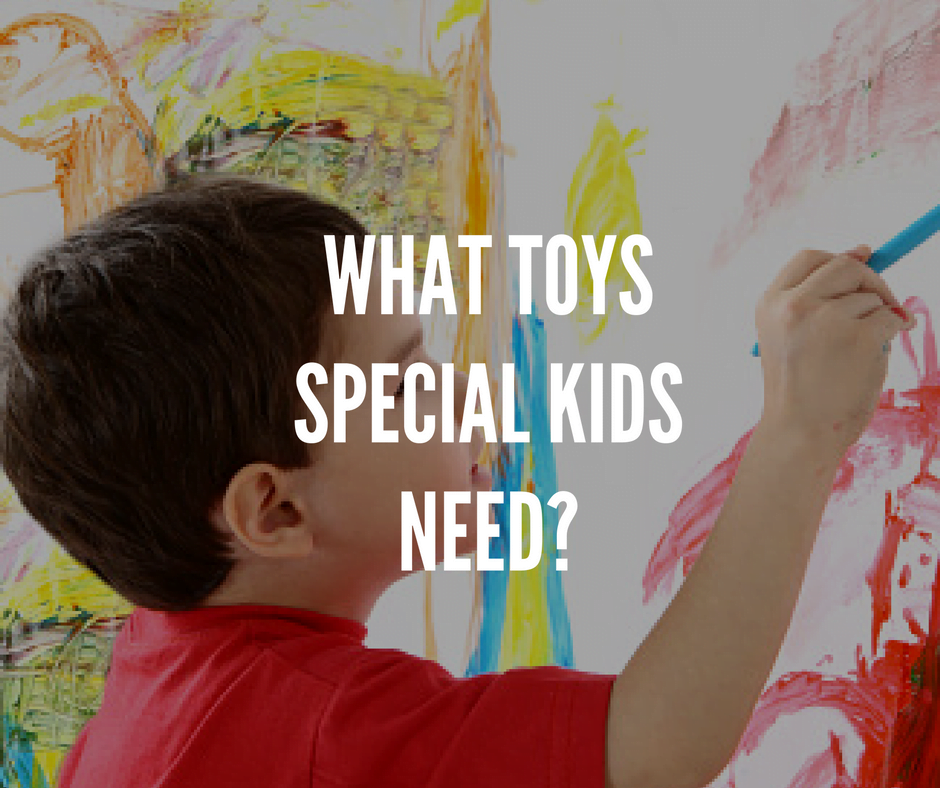 Types of Toys We Recommend for Special Needs Kids
Toys start to play an incredibly supportive role in your child's development as early as infancy. The right toys can help your child learn all sorts of new skills like colours, shapes as well as hand-eye coordination in the crucial years of primary brain development. But what about types of toys for special needs kids? There are lots of toys on the market that are ideal for kids with special needs and can be used as an aid for therapy. The good news is that if you have a child with special needs you don't have to go out and buy toys just for kids with special needs, there are many toys that are extremely helpful for special needs kids but are also great for kids of all abilities and stages.  
1. Cause and Effect Toys
Cause and effect toys promote visual motor and grasping skills and are especially helpful for children with autism. The reason for this is that they provide opportunities for hand-eye coordination, sensory exploration as well as repetitive sequences. Cause and effect toys will 'cause' a specific reaction – the child will do something and get a specific response from the toy, like create a shape with magnets or push a button and a light flashes. Some of the more common cause and effect toys are:
Shape sorters

Pushing or pulling toys

Pop-up toys

Water squirters

Light-up toys

Alphabet sound puzzles
2. Puzzles
Puzzles offer loads of developmental benefits that give children the chance to learn new skills while they work toward a goal.  Putting together a puzzle requires a child to pick up, grasp and pinch pieces; some with knobs or three dimensional components.  This gives children with a fine motor delay a good opportunity to work on strengthening those fine motor skills.  Puzzles also improve cognitive development as they help children learn strategy, choice and how pieces fit together to form a larger picture.  There are various types of puzzles for children:
Non-connecting puzzles with pieces that do not fit into each other.  Many of these puzzles include knobs or pegs.

Connecting (or jigsaw) puzzles with pieces that fit into each other.  These puzzles are a step up for kids who have mastered non-connecting puzzles.

Sliding puzzles with pieces of a picture divided into squares with an empty space inside of a case.  These puzzles are more challenging and usually appeal to older children.

Non-connecting puzzles with knobs help children with fine motor skills.
Fidget Toys
For children with ADD or ADHD, fidget toys are a good option to keep those hands and fingers busy while the brain is engaged.  These toys can effectively help with self-regulation, promote focus and concentration, decrease stress and provide tactile awareness.  There are many different types of fidget toys but the most helpful ones offer an experience with different or extreme textures and an effective medium to keep fingers busy.  Some examples are: 
Play dough.  There are many different adaptations on this modelling compound from foam to slippery, slimy "gak."  Regardless of the type, this classic provides the perfect outlet for hyper-creative energy.

Koosh balls and squeezable stress balls.

Noise-making toys like hand clappers or clackers.

Sensory or "wiggle" cushions.  These tactile inflatable cushions help children with focus and balance problems.
4. Oral Motor Stimulators
Oral motor toys are designed to either go in or engage a child's mouth.  These toys can be effective stimulators for children who crave chewing or struggle with oral motor difficulty: 
Chewy tubes, oral motor devices that provide a chewable surface for practicing biting and chewing skills.

Chewable jewellery in either necklaces or bracelets

Slide, wooden and warbling bird whistles

Bubbles: Blowing bubbles helps a child learn breath control and pursing of the lips.
5. Sensory Toys
Some children with sensory processing disorder are under-responsive to sensation and often need to feel intense outside sensations like texture, touch, pressure and speed.  Sensory toys offer a quick sensory response to help children calm down and focus their attention.  It's important to make sure a child is experiencing the sensory response he desires.  If a child craves more of or a different response, he may misuse a toy in order to achieve it, which may be dangerous.  Some effective examples of sensory toys are: 
Light up toys

Water or sand tables

Finger paint

Mini trampolines or personal bouncers: Mini trampolines offer a quick and repetitive response.
6. Open-Ended Crafts
Kids with ADHD have difficulty in following instructions so this is where you can look at open-ended crafts where kids can create their very own masterpieces that don't require too many instructions but rather rely on their creativity. Some examples are:
Painting and drawing

Creating rock creatures

Stamps

Threading and beading
The list goes on…when it comes to open-ended crafts you are only limited by your imagination.
The important thing is to make sure you incorporate the right types of toys for your child's special needs in a fun way to help them learn about self-management techniques as well as learn new skills.
So, when you're considering toys for special needs kids, the Spielgaben set is great one to consider as it's ideal for most types of special needs children due to the fact that it incorporates hands-on manipulatives that teach your kids important skills like spatial reasoning, cause and effect like wrecking ball physics, sensory activities in all shapes and sizes and much more. Take a look at our sets as well as our learning resources pages to get loads of ideas for your special needs child.
What toys have you found to be most effective for your special needs child? We would love to hear your comments.